Half a Century of Experience and Pioneering Technology in Glass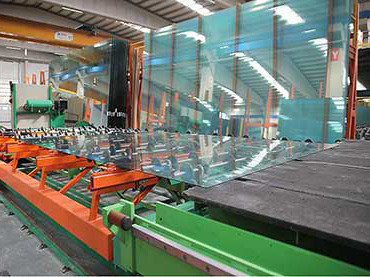 Founded in 1974, Yorglass leads the industry with its experience in industrial glass processing and flat glass trading. Yorglass, which continues its activities in line with its vision of becoming a fast, creative, solution-producing global brand, serves the national and international markets with its rich product portfolio.
Yorglass realized the first decorative glass production in Turkey in 1987 and has established the first insulating glass plant in the Aegean region in 1988. The company started its home appliances glass production plant in Bolu in 1989 and accelerated its growth with the Yorim Gebze plant in 1995. In 2003, Yorglass left the industry for a short time with the sale of the Home Appliances Business Unit, and in 2012, with the request from its customers, founded Bolu home appliances plant and returned to the home appliances industry.
Serving the leaders of the home appliances industry, the company has proven its value in customer satisfaction with the establishment of its Eskişehir plant in 2015 and starting of production in its second factory in Bolu in 2017.
Until 2019, Cam Merkezi A.Ş. serving under the name of Yorsan, Yorim and Yorglas brands, the company renewed its corporate identity in its 45th year and gathered its brands and activities under Yorglass.
Today, the company carries out its production and commercial activities at its plants in 5 different cities of Turkey under the business units of Yorglass Trading, Yorglass Satina, Yorglass Food Displays and Yorglass Home Appliances.