YORGLASS TRADING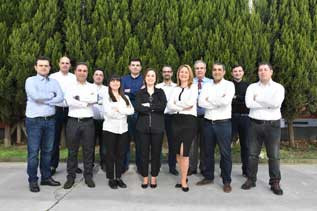 Yorglass Trading pioneers the sector with its half a century of experience by implementing activities which have been never done before. It works with well-known business partners all over the world and can supply any kind of glass to markets by trustworthy and high quality service with the help of wide range product portfolio.
Yorglass Trading's product portfolio has two main groups which are clear float glasses and value-added glasses. These glasses can be used in many areas such as architectural facades, furniture, interior decoration and automotive sectors.
With its customer oriented approach Yorglass Trading can cover the demand and expectations of its sector by supplying customer satisfaction guaranteed products and distributing to the every city of Turkey with the strongest marketing network.
Yorglass is the address of the trust in Turkey with strong marketing network and customer oriented services:
Covered / Opened
Customer approved quality
The most widest range marketing and distributing network
Widest range of product portfolio
Strong supplier network
Value added services with the options of technical support, consultancy, and different types of payment term. /li>