YORGLASS SATINATED PRODUCTION PLANT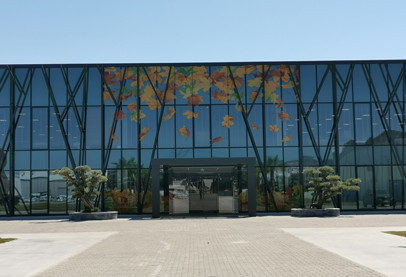 First Smart Plant from Yorglass
Adding a new star to its sustainable growth every year, Yorglass has brought a brand new aproach to the glass industry with Manisa Plant, which is fully equipped with automation systems and compatible with the Industry 4.0 infrastructure.
Committed to continuous improvement, Yorglass will meet all requirements of digital transformation age and all the market challenges with the state-of-the-art production lines and increasing production volume.
Yorglass produces Satin glass in its new Smart Plant in Manisa, on a 10.000 m2 closed area and exports ninety percent of its production to more than 60 countries worldwide.
Yorglass start to produce 3.210x5.100 and 3.210x6.000 mm Jumbo size glass at its new Smart Plant, ready to be sent to its entire global export network.
With this investment, Yorglass is going to provide its customer base the opportunity to reduce the wastage and time loses during their daily operations. Regardless of outdoor or indoor projects, Yorglass' new Jumbo Sizes will improve the production efficiency and time saving of its customers.
Thanks to its new and state-of-the-art production lines, Yorglass will be also able to produce special sizes for special customer projects and production capacity will double itself and grow almost %70 than today.