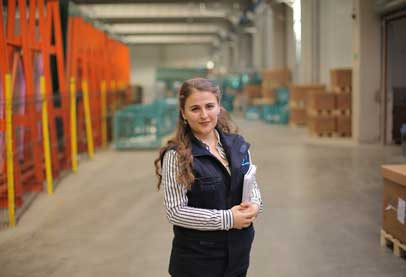 Secret Of Its Sucess Is The Value Given To Human
One of the Company values is "Human Oriented" and Yorglass knows that it owes its success to its employees. With this regard, in parallel with the strategies and targets of the company, it employs skillful individuals who are experts in their own areas and support their development during all their carreers in order to enable an efficient, dynamic and innovative working ambiance.
Fast, creative, solution-oriented global Yorglass commits to support social development by supporting the growing up the "human value" which is exemplary with his knowledge level and experience, expert in its business area, open for innovations and development and continues all his works in this direction.
In order to join our dynamic, innovative team which is famous with its "privileged Kariyer.net and LinkedIn or you can send your web address to us by filling out the form form in your field.